The 56-year-old 'Royals' star has explained why she loves posing in bikinis so much.
Getty Images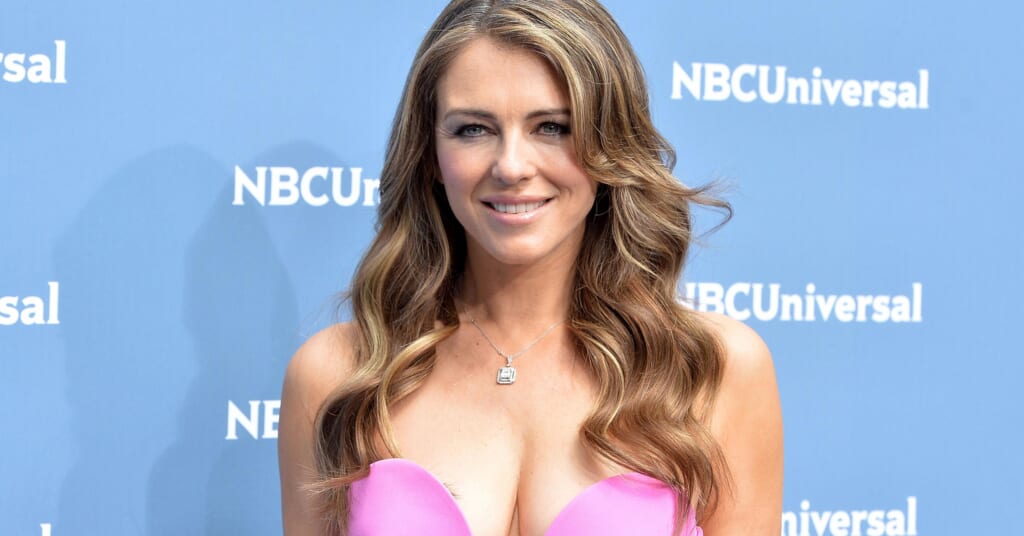 Elizabeth Hurley has a new favorite bikini that might be even hotter than her previously preferred cheetah-print two-piece.
The 56-year-old Royals star announced that this chain bikini from the Elizabeth Hurley Beach line is now available in Celestial white with a picturesque pose on Instagram.
"Finally! My favorite chain bikini has arrived in white," she wrote. "Say hello to the brand new Celestial Bikini."
The New York Post points out that Hurley isn't kidding about her new fave swimsuit. She first broke out a leopard-print version version of bikini ahead of her 55th birthday and has donned it several times since.
Those who follow Hurley on Instagram know that she drops bikini pics with the frequency of a 20-something influencer. Her penchant for posting has its purpose, though, as she explained in a recent interview with Extra:
"I have my own swimwear line. I wouldn't ordinarily be prancing around in quite so much beachwear, so there is a reason behind prancing around in so many swimsuits."
"We haven't been allowed to go on vacation in 14 months," she added in reference to COVID-19-related travel bans. "I have a beachwear company and haven't been on the beach… Hence, we have been selling what we can. We've been improvising. So, yes, we've been on hay bales, we've been in the snow, we've been in the shower."
No complaints here.

Tags: Bikinis Elizabeth Hurley Entertainment instagram sexy Swimsuits

Maxim Staff