"I think the Targaryens are in very good hands. Anticipate away."
George R.R. Martin, author of the Game of Thrones books, is already a House of the Dragon fan after seeing a "rough cut" of the first episode of the GoT prequel series.
Martin gave the upcoming HBO show a thumbs up on his Not A Blog website, prefacing his review with, "Okay, I am hardly objective (I, um, wrote the book)."
"I've seen a rough cut of the first episode. And loved it. It's dark, it's powerful, it's visceral… just the way I like my epic fantasy."
He added that showrunners Ryan Condal and Miguel Sapochnik have "done an amazing job" using a cast of little-known actors.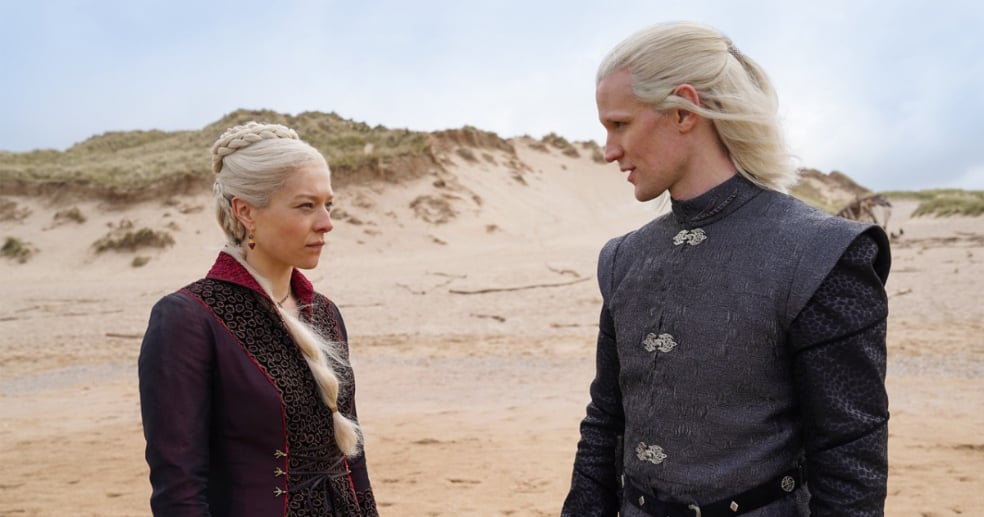 "Most viewers will only have heard of a few of the actors, but I think you are going to fall in love with a lot of them.  (Only to have your heart broken later when… but no, that would be telling)."
"I think the Targaryens are in very good hands," Martin said in conclusion. "Anticipate away.  I do not think you will be disappointed."
Based on Martin's novel Fire and Blood, House of the Dragon is set few centuries before Game of Thrones and focuses on the ancestors of Daenerys Targaryen.
In lieu of an official synopsis from HBO, here's the Amazon description:
Set 300 years before the events in A Song of Ice and Fire, Fire and Blood is the definitive history of the Targaryens in Westeros as told by Archmaester Gyldayn, and chronicles the conquest that united the Seven Kingdoms under Targaryen rule through the Dance of the Dragons: the Targaryen civil war that nearly ended their dynasty forever.
House of the Dragon is set to premiere in 2022 on HBO and HBO Max.

Tags: Entertainment Game of Thrones George R.R. Martin hbo HBO Max House Of The Dragon news Streaming tv