Because the 702-horsepower Ram TRX 1500 just wasn't rambunctious enough with a segment-leading top speed, Fort Lauderdale's Apocalypse Manufacturing decided to add an extra axle and more horsepower to create the "Warlord."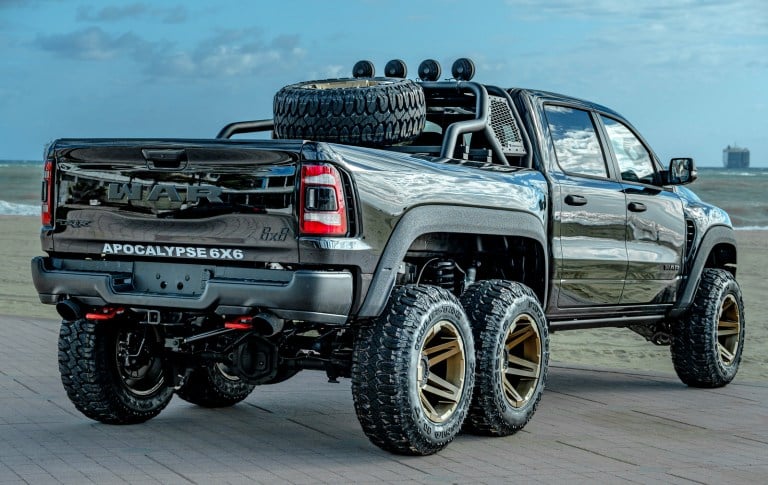 Barrett-Jackson is selling a one-of-a-kind version of the 6×6 specialist's already-rare Warlord builds. The Hemi V8-powered super truck the very first of its kind off the assembly line, an honor that Apocalypse felt worthy of a wild uptune to 797 horsepower.
According to Muscle Cars & Trucks, the Warlord thwarts even heavily customized 4x4s with mini-monster truck proportions: 264 inches long, and 94-inches high and wide. It rides on 20-inch bronze rims wrapped in 37-inch mud-terrain tires, similar rubber to what's found standard on the 2022 Bronco Raptor. A seventh spare sits in the bed.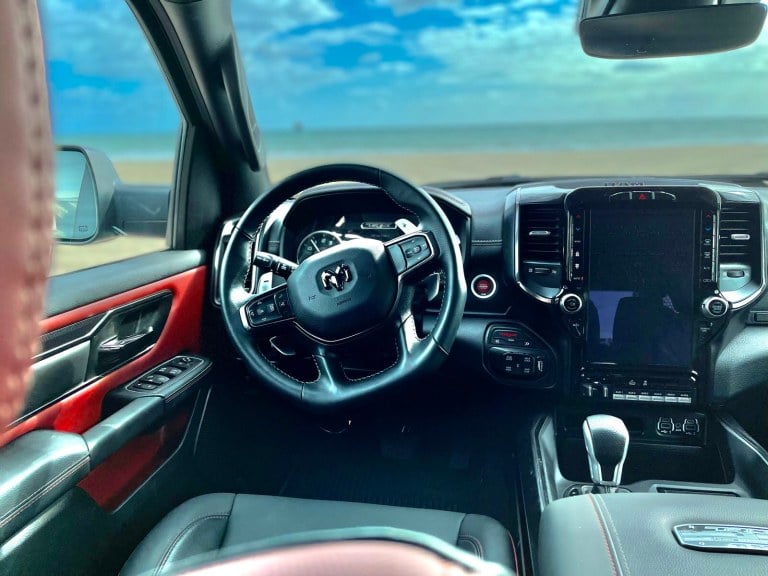 The active suspension is supported by a cutting-edge Bilstein TRX e2 shock system with different configurable drive modes: sport, snow, custom, Baja, rock, and mud/sand.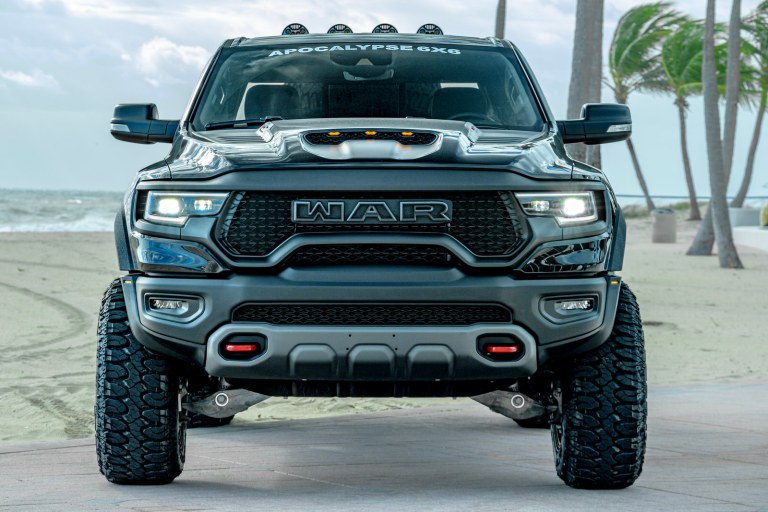 Incredibly, this isn't the first Ram TRX-based 6×6 we've seen, nor the craziest. That would be Hennessey Performance's Mammoth 6×6, which gets the Hemi swapped for Mopar's 7.0-liter Hellephant V8, tuned to crank 1,200 horses.
But while the Hennessey came and went two years ago, the Apocalypse Warlord can go to anyone ready for a $300,000-plus bidding war at Barrett-Jackson's ongoing Scottsdale auction on January 28.