The 2005 Porsche supercar is also the most expensive vehicle ever sold on Bring a Trailer.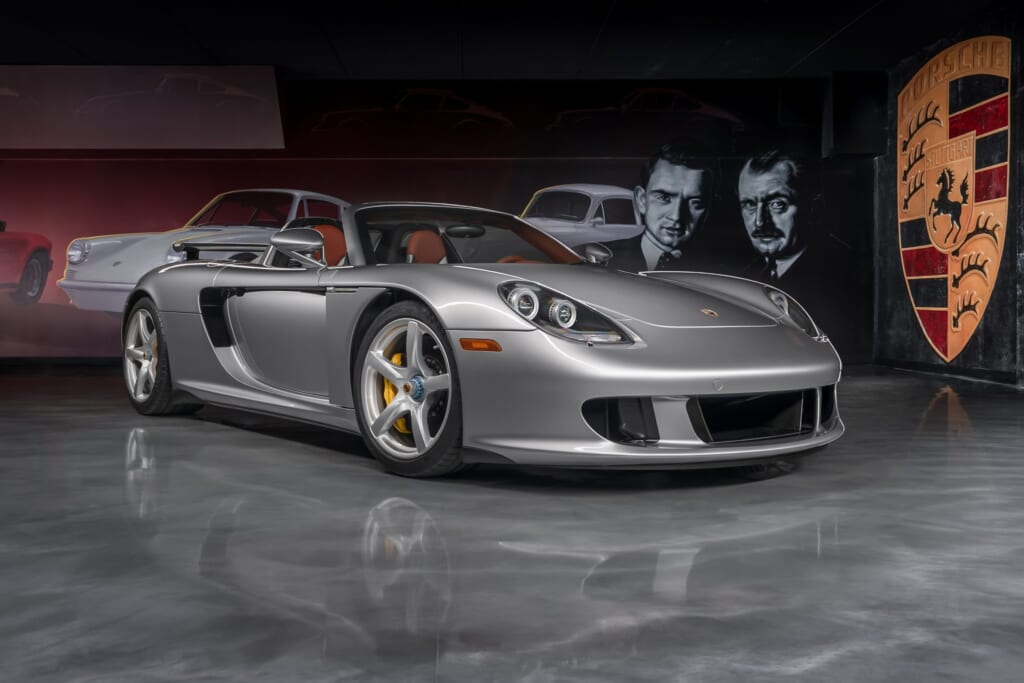 Online automotive auction company Bring a Trailer just broke two records at once with the sale of an extremely rare Porsche Carrera GT.
By the time the digital gavel fell, bidding for this 2005 silver-over-Terracotta Porsche Carrera GT had reached an astounding $2 million.
Not only is this the most expensive Carrera GT ever sold, but the most expensive vehicle sold on Bring a Trailer since the auction arm of the brand was launched in 2014.
"The Porsche Carrera GT is a great example of an enthusiast car that generates a lot of interest and excitement within the Bring a Trailer community, as evidenced by the more than 660 comments at the time the auction closed," said co-founder and president Randy Nonnenberg.
"This particular Carrera GT is the lowest mileage example we have listed. Low fees and hundreds of thousands of active users have made BaT the perfect ecosystem for online collector car sales, proven again by today's sale."
This story may sound similar to auto readers, as a different Porsche Carrera GT set the exact same two records in early 2022 at $1.9 million.
While that car was finished in a rarer Guards Red-over-black leather color scheme, it also has 780 miles on the odometer, compared to the latest record-breaker's 250 miles.
Plus a recent $18,000 service including a new water pump, battery, belts, sparkplugs, tires and TPM sensors ensures that the lower-mileage Carrera GT is running tip-top.
Beneath the aesthetics, the classic supes both boast a naturally aspirated 5.7-liter V10 that sends 600 horsepower to the rear wheels via a six-speed manual gearbox.
Perhaps Bring a Trailer can pull a Porsche Carrera GT hat trick and get a third record-setting car off by month's end.

Tags: auctions Bring a Trailer classic cars money news porsche Porsche Carrera GT Records Rides supercars